#ArtToTheMill 
WHAT IS DRUM 
It's not a question. 
It's an invitation. 
I do have to pinch myself pretty hard when I think about all that has happened over the last year. 
Lockdown struck, as I am sure you all remember, in March of 2020. For me (and I am sure for lots of others) there was a slight 'honeymoon' moment. The sun was shining, we could spend some quality time with our children and for those lucky enough work kept flowing or grants kicked in. But for millions neither of these were an option and people went under quickly….. financially, physically and especially mentally. 
There very quickly became 2 sides of the coin with Covid-19. 
Those who had experienced it first hand as a deadly virus that took loved ones and those who were skeptical of the politicians narrative. 
Which ever side you came down on, one thing is certain…. 
The divide that was created bore down on those with mental health issues more than ever. 
The result of lockdown and the constant debate on social media has created a mental health explosion. 
For us at Drum Machine HQ, we found ourselves in a very odd position. 
We lost our home and could no longer rehearse at Salem Community Centre.
It's not so easy trying to find a home for a 40 piece drumming band!
At the same time as that misadventure myself and Kati Edwards started What is Drum CIC. 
In its easiest explanation, it is the community arm of Drum Machine but it goes much deeper than that. 
What is Drum sounds like a question but it's actually an invitation. 
An invitation to come and explore the healing force of rhythm and music with us as your guides. 
And as said above, there is now some serious healing needed in society. 
So we went looking for a new space for DM and for our new CIC. 
We asked about and posted on the Hebden Bridge Facebook forum. Callis Mill was presented as an opportunity and we went to view it with the idea of taking one floor. 
That was never going to work due to how god damn noisy we are and most other people really wouldn't want .to be working in the building at the same time! 
SO 
We put our heads together to hatch a plan where we could occupy the whole building. 
And here we are. 
We have so many ideas for the beautiful spaces inside. 
An amazing programme of workshops. 
Live music and performance evenings. 
A cafe, a gallery, a arts shop and a hub for people to use and bring their creative ideas to life. 
An in-house recording studio with resident producer, Brit Award winner, Simon Ellis. 
And a internet radio station and a video editing suit. 
We will also be running weekend residential, with the accommodation farmed out to the many gorgeous places to stay in Hebden, where world class musicians will come and curate, create and teach.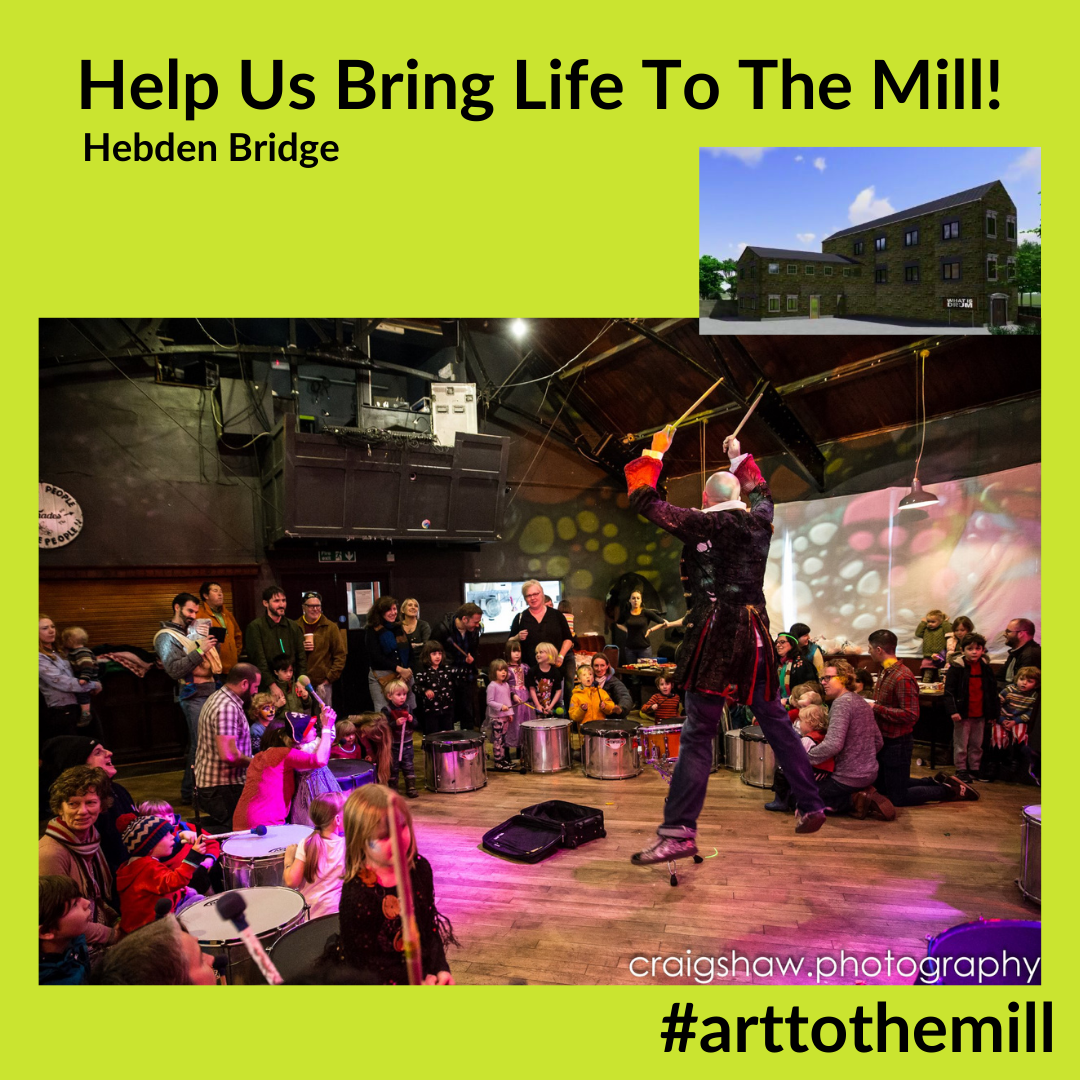 Our main client focus is to be young people and vulnerable adults. Those with mental health issues, those in recovery, and eventually those who find themselves wheel chair bound. (We have to be at least a year old before we can apply for funding to put a lift in) 
We are only at the start of this incredible journey of turning Callis Mill into a thriving, fully accessible Arts centre of ALL. 
And we are very excited about where we will end up.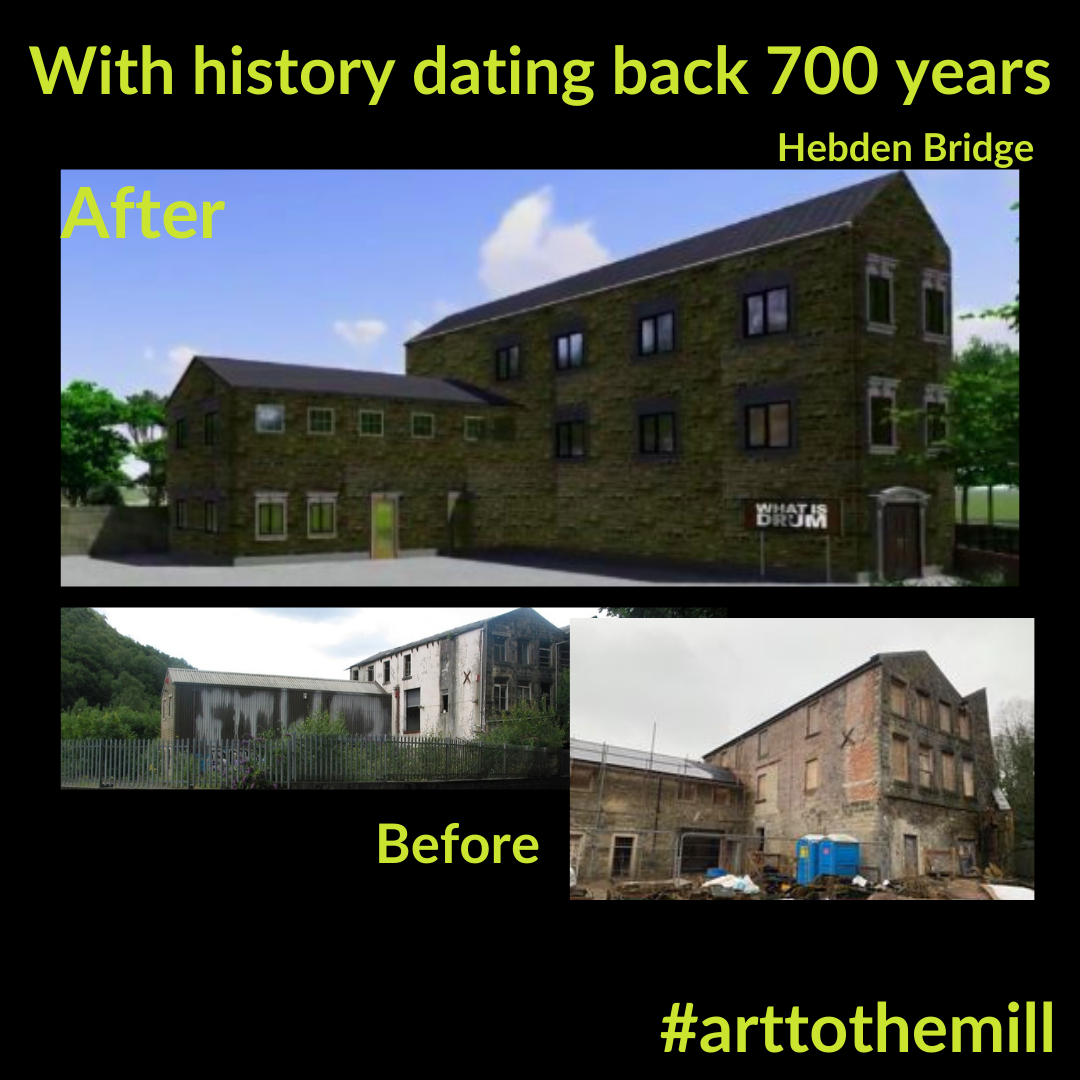 The renovations are nearly done (thanks to our ace landlady Gina,) and our journey of ART is about to commence. 
I think JUNE will be our opening date. (possibly May) 
So come join us for the ride.
Please do contribute what you can to help get us off the ground with our Crowdfunder or become a Patron.